With the snow finally melting and spring just around the corner, you may be feeling a little down. That's because winter is one of your favorite times to go skiing! You can get outside with your family or friends for a day of fresh air and exercise in the mountains. But if you live in an area where it's too warm to ski year-round, don't worry.
There are other ways to enjoy this great sport without spending a lot of money or traveling far from home. In fact, there are many benefits that make this activity worth trying at least once – even if you're not used to outdoor sports. Read on for 10 reasons why skiing might become one of your newest hobbies.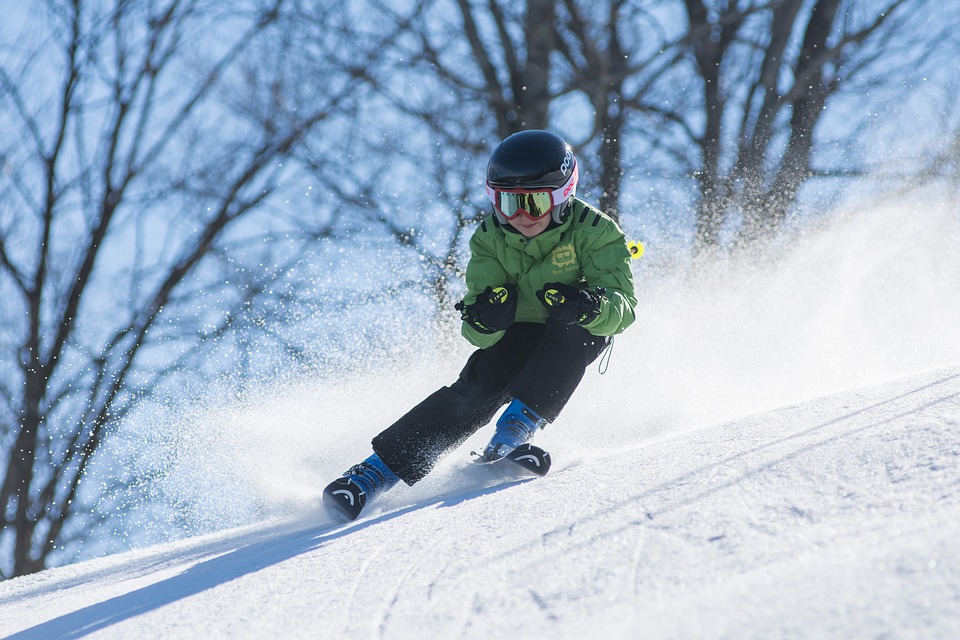 10 Benefits of Skiing as a Hobby
Skiing is a great way to get exercise
Whether you're a beginner or an experienced skier, you'll be moving your body the entire time you're on the slopes. This is a great way to burn calories and stay in shape. In fact, skiing is considered a moderate-intensity aerobic exercise, so it's good for your heart and lungs.
Skiing is a fun way to spend time with friends and family
Who doesn't love spending time outdoors in the fresh air? Skiing is a great way for groups of friends or families to get together and have some fun.
There are plenty of runs for all levels of skiers. So whether you're a beginner or a pro, there will probably be something for you out on the slopes.
Skiing can help you make new friends
Even if you've been skiing your whole life, it's always good to make new friends and expand your social circle. Many people from all over love this activity, so there are plenty of interesting people out on the mountain with whom to chat and learn from.
You might even meet someone who is looking for a ski buddy! If that's not your style, still take advantage of getting together with others – just sit back and let them do the work as they teach you how to tackle those difficult runs.
It's a good way to try something new
If you're looking for a new hobby or activity, skiing might be it! Even if you've tried this sport before and didn't like it, there's always the opportunity to give it another go. There are many ways to learn and improve your skills as an intermediate-to-advanced skier.
The first step is trying out the different types of runs available at your local hill or resort, then finding which ones you feel most comfortable on. If freestyle terrain parks and halfpipe isn't something that floats your boat, stick to beginner and intermediate slopes instead.
Ski equipment can be relatively inexpensive or free (with some)
The cost of skiing equipment can be a deterrent for some people, but it doesn't have to be. If you already have a pair of skis and poles, all you need is a lift ticket and some ski clothing.
And there are plenty of places where you can rent or borrow gear from friends or family members. If that still seems like too much money, consider looking into second-hand stores, where you can find good quality used equipment for a fraction of the price.
Even if you don't own your own equipment, there are ways to get out on the slopes for cheap or free. Many resorts offer beginner lessons and packages that include rental gear, lift tickets, and sometimes food as well. So there's no excuse not to give skiing a try!
Skiing is a great way to escape the city
Living in a big city can be stressful. If you need to get away from the hustle and bustle for a day, skiing is a great way to do it. There's nothing like spending a day outdoors in the fresh air to clear your head and rejuvenate your spirit.
Skiing is a good opportunity to see new places
Even if you've been skiing at the same resort or hill your whole life, there are always new runs and trails to explore. And who knows, you might even end up visiting someplace new thanks to this activity.
Ski resorts are located all over the world, in some of the most scenic areas. So if you're looking for a winter getaway, consider skiing at a new destination this year.
Skiing is a challenging and fun activity
Skiing can be a very challenging sport, but it's also a lot of fun. If you like to push yourself physically and mentally, then skiing is definitely for you.
There are many different types of terrain to explore, and each one presents its own set of challenges.
Whether you're trying to master a black diamond run or just trying not to fall on your butt, skiing is an activity that always keeps you on your toes.
Ski can improve your physical fitness
Even if you're not in the best shape, skiing is a great way to improve your physical fitness. This activity is a good workout for your legs, arms, core, and even your cardiovascular system.
And because skiing is a challenging sport, you'll likely find that you start to see results pretty quickly. So if you're looking for a new way to get in shape, consider picking up skiing this year.
It can be a family-friendly activity
Skiing is a great way for families to spend time together outdoors and have some fun. Not only is it a relatively affordable hobby, but it's also something that people of all ages can enjoy. Whether you're looking to get your kids away from the TV screen or want to spend time with your spouse, skiing is a good choice.